Diving

and Snorkelling in Sri Lanka

Explore old shipwrecks and experience the stunning marine life that thrives in the tropical waters of Sri Lanka.

The island of Sri Lanka is surrounded by a beautiful coastline, relatively warm waters and a number of interesting sites, making it a scuba diver's paradise!
What to Expect When You Dive in Sri Lanka
Marine Life
The waters that surround the island are home to an incredibly diverse array of marine life, ranging from massive blue whales to tiny sea slugs. You will see a variety of reef fish such as clown, sweet lips, batfish and titan triggerfish, as well as giant barracuda, humphead parrotfish, humphead wrasse, honeycomb moray eels and sea turtles. For those who love macro critters, nudibranch, shrimp, crabs, mollusks, hard and soft corals and sponges can be found at many of the dive sites.
Some lucky divers will be able to see blue whales, sperm whales, reef sharks, whale sharks, spotted and bottlenose dolphins in deeper waters. Snorkellers and divers who explore the waters around the island can always be certain of seeing a spectacular display of colours and activity.
Shipwrecks
Sri Lanka has long been a prominent port of call for ships sailing along the central Asian maritime routes. Therefore, it is not surprising that a number of ships have met their tragic ends along the more treacherous parts of the island. The country has a high concentration of shipwrecks in a smaller area, compared to other South Asian destinations.
Of the hundreds of wrecks found around the coast, about 75 can be explored by divers. Since many of them lie at a depth of 30-40 meters, they can be reached by recreational divers as well. However, wrecks below 40 meters can only be accessed by trained, advanced divers.
Some wrecks are still being discovered by local divers. Apart from containing intriguing objects such as cannons and crockery that sank with ships, many of these wrecks are also covered in colourful corals, intriguing marine life, macros critters and much more.
Experience Levels
If you are a beginner, or have never engaged in diving before, there are PADI diving centres that can assist and guide you to make the most of your underwater adventures. If you are an experienced diver, you can hire equipment from diving schools and explore wrecks, reefs and marine life to your heart's content. It is recommended that you hire a guide, since some dive spots are difficult to access.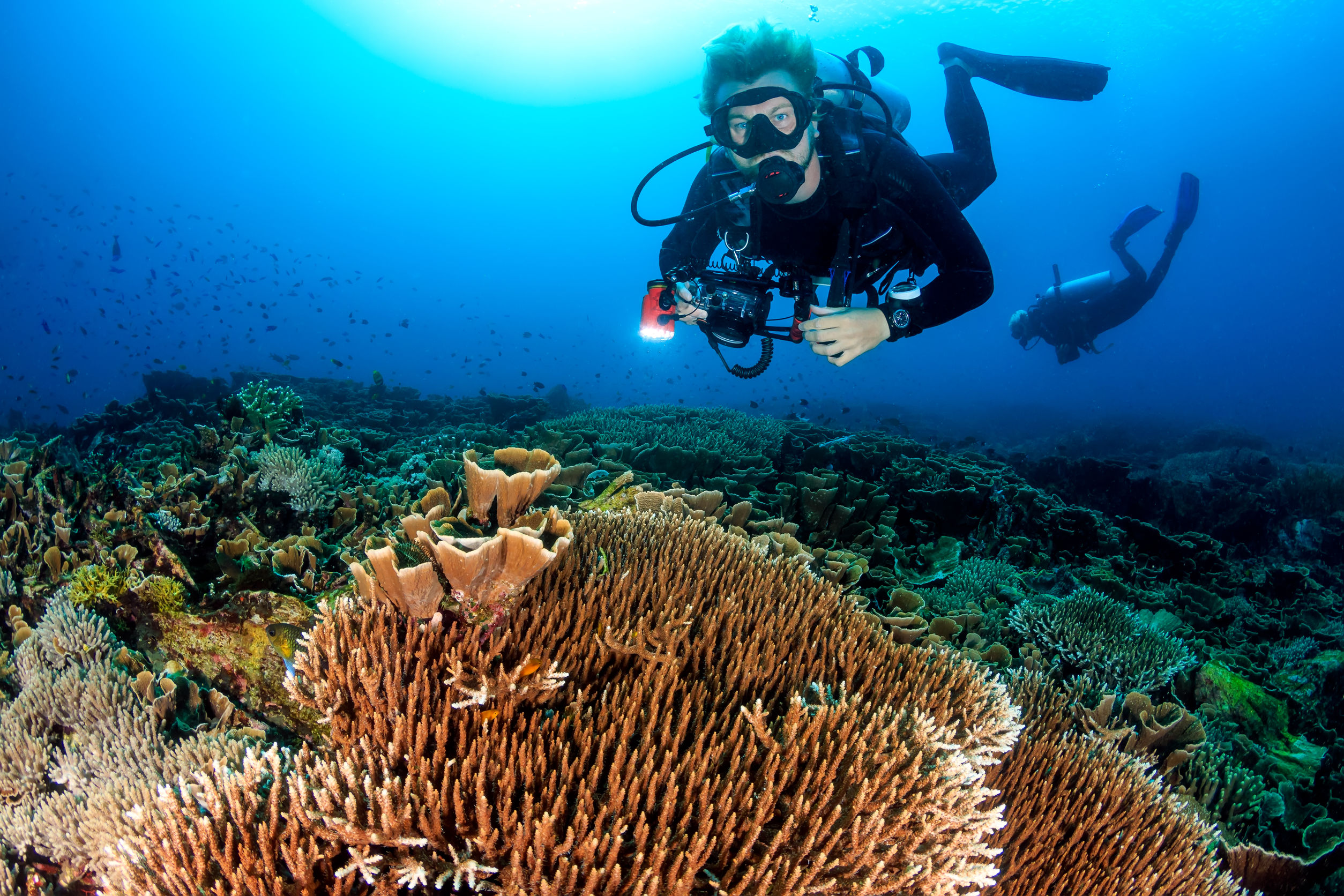 Snorkelling, on the other hand, does not require any sort of qualification. However, it is recommended that you hire a guide for safety reasons. You could either rent snorkelling from one of the dive centres, or you could purchase them in any of the surf shops.
When to Go – Best Diving Seasons in Sri Lanka
Sri Lanka is an all-year-round scuba diving destination. However, there are certain sites that can only be accessed during specific times of the year, so it is best to check before you plan your trip.
November to May is the ideal time to dive in the west and Southwest coast of the island, while April to October is the best time to dive in the Northeast coast.
Check out the many diving sites available in Sri Lanka, and make plans to visit the country for your next diving expedition.
The Best Dive Sites in Sri Lanka
Check out a list of the many diving sites available in Sri Lanka, and make plans to visit the country for your next diving expedition. Find more details about each site here.
November to May
Kalpitiya – Located about 2 km off the coast of Kalpitiya is the Bar Reef, Sri Lanka's largest coral reef and largest protected marine area. A depth of up to 3 meters, clear water and a variety of tropical fish make it the ideal snorkelling site in Kalpitiya. A number of shallow dives are possible here, making it perfect for beginners.
Hikkaduwa – Considered to be one of the best places for snorkelling and scuba diving in the southern coast, Hikkaduwa is suitable for both beginners and advanced divers. The coral reefs around Hikkaduwa are among the most diverse and accessible in the country and are ideal for first-time snorkellers. About 60 species of hard coral and 170 species of reef fish have been recorded here.
Unawatuna – The famous beachside destination located on the south coast of the island, is a great place for exploring coral reefs, seeing wonderful species of marine life and wreck diving. The coral reefs of Unawatuna are home to plenty of marine flora and fauna, and is ideal for snorkelling.
Weligama – The coastal town of Weligama is great for both snorkelling and diving. In addition to beautiful corals, you will also have the opportunity of seeing many types of fish and sea anemones. As the seabed is rather flat here, you will have good visibility.
Colombo – With a large number of wrecks ranging from World War I era armed merchant ships to a brand-new ship that sank in 2009, Colombo is indeed a diver's dream come true. There are also some great reefs that can be explored in Colombo.
May to October
Trincomalee – The popular tourist town of Trincomalee has more than stunning beaches to offer those who visit. Coral reefs and shipwrecks in the warm waters off the coast of Trincomalee make it a must-visit diving destination. The wrecks here date back to the Second World War, and further back in time to the 18th century.
Batticaloa – The world's first ship to be designed as an aircraft carrier, the HMS Hermes met its gruesome end off the coast of Batticaloa during the Second World War when it was struck by Japanese bombers. The famous wreck is considered to be an underwater museum of World War II artefacts, in addition to being the home of many species of marine life. The Brennus Shoal Wrecks in Batticaloa are also good dive sites.
Great and Little Basses Reefs in Kirinda – This is considered to be one of the best dive sites in the country. However, the conditions for diving here are only good for a short time period from March to April. As currents here can get very strong, it is recommended that only well-experienced divers attempt this dive.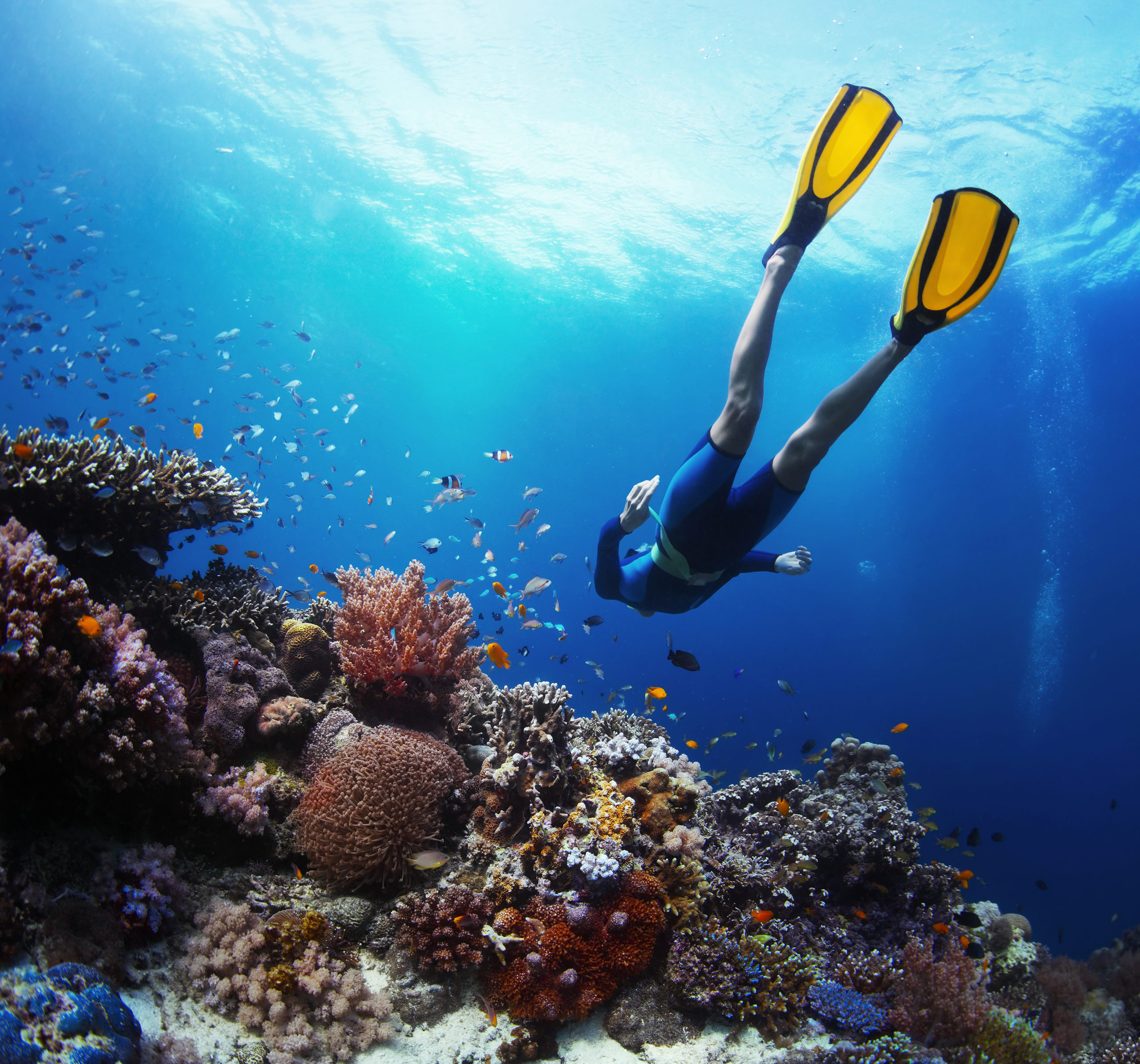 Planning Your Diving Excursion in Sri Lanka
The cost of scuba diving differs due to various elements, such as the boat trip, renting of equipment, hiring of the guide, entrance fee (in some cases). Therefore, it is best to inquire before-hand. When it comes to snorkelling too, the cost can differ due to the fee charged by the guide, and entrance fee (in some cases).
If you want to avoid the hassle of having to organise these activities yourself, you can ask your tour manager, guide or your accommodation provider to assist you. You could even get directly in touch with a dive centre and make arrangements ahead of your trip. That way you will have a clearer understanding of the costs involved.
❂ Useful Tips
If you are renting out diving or snorkelling gear, always do so at a reputable dive centre.
It is best to ask for a cost breakdown when you are hiring a guide, so you know exactly what they are charging you for.
Even if you are PADI certified, be sure to listen to your guide's instructions at all times.