Whale

Watching

Sri Lanka is an island that is blessed with an eclectic mix of exotic beauty, culture, and history that has made it the perfect place to relax and experience nature. The waters that surround the island contain such a diverse marine ecosystem, so much so that the Southern, Western, and Eastern coastal belts are considered to be hallowed ground for marine researchers.

One of the more unique and popular activities to engage in while you visit the sunny coast of Sri Lanka is the spotting of whales. Whale watching in Sri Lanka has become so popular among travellers that it is now one of the few places in the world where you can get up close and personal with a multitude of whale species. Dolphins also make frequent appearances during whale watching excursions, and they are a joy to behold!

If you are looking to catch a glimpse of the majestic Blue Whale, Byrde's Whale, and the rare Omura's Whale, it is best to look out for this activity during the designated peak seasons, which differ from coast to coast. The Southern and Western coasts often shelter whales between November and April, while the Eastern coast season runs between May and October.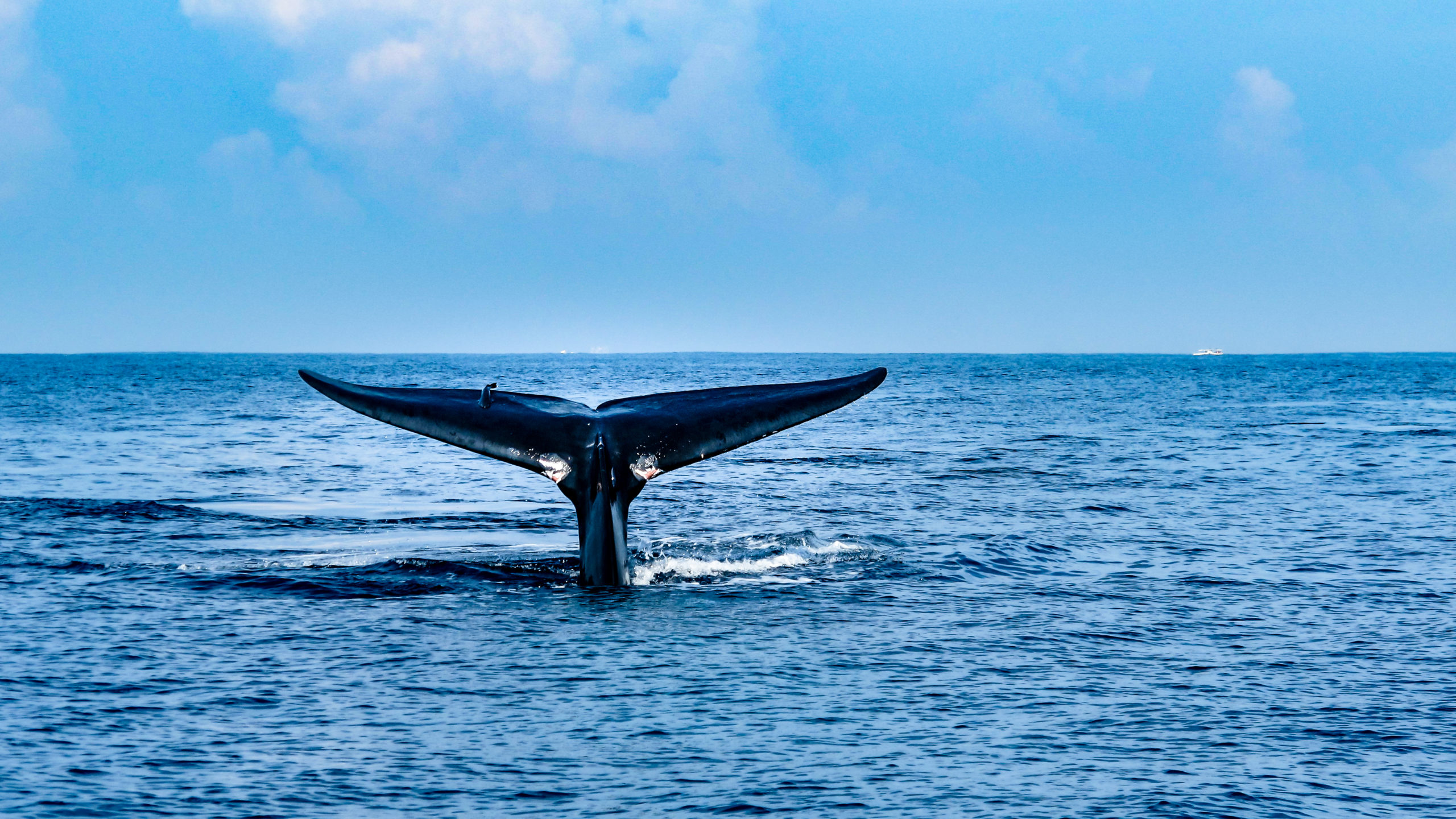 WHAT YOU WILL SEE WHEN WHALE WATCHING IN SRI LANKA
Blue Whale, Byrde's Whale, Fin Whale, Humpback Whale, Killer Whale, Minke Whale, Sperm Whale, Melon Headed Whale and the rare Omura's Whale. You will also see pods of spinner dolphins when you are out on the ocean.
The BEST TIME FOR WHALE WATCHING IN SRI LANKA
Mirissa – December to April
Kalpitiya – November to April
Trincomalee – May to October
WHERE TO GO WHALE WATCHING IN SRI LANKA
Mirissa (South Coast)
Kalpitiya (West Coast)
Trincomalee (East Coast)
Whale Watching in the South Coast – Mirissa
Mirissa and Dondra, in the South of Sri Lanka, are known to be a haven for migratory whales, since the waters are at the right temperature for habitation during the season, which normally stretches from December to April.
Studying the structure of the dorsal fins and tail fins of other species of whales will prove useful, since there are quite a few different species that dwell in the area. The majestic Blue Whale is considered to be the most common species you could witness here, but other species, such as the Fin Whale, Humpback Whale, and Byrde's Whale can also be sighted here.
Whale Watching in the West Coast – Kalpitiya
If the South of the island is a bit too mainstream for your liking, head to the Western coastal town of Kalpitiya. Known for its lagoon and the Dutch Bay, the sleepy fishing hamlet is also famed for the migratory whale population that inhabits its waters between November and April. A whale watching excursion in Kalpitiya will allow you to witness Blue Whales, Byrde's Whales, and if you are lucky, Humpback Whales, followed by several pods of Spinner Dolphins.
Whale Watching in the East Coast – Trincomalee
If you miss the whale watching season in the Southern and Western coasts, do not worry, as the Eastern coast is equally enticing. Starting from May and ending in October, the waters are calm enough to peacefully witness these gentle giants. The natural harbour town of Trincomalee, in particular, with all its heritage and history, offers some of the best whale watching opportunities on the island.
The coastal town is the only place you don't necessarily have to head out to sea, since the Swami Rock cliff near the ancient Koneswaram Temple is a good vantage point to see the largest mammals in the world. If you want to get up-close and personal though, you do have the option of going out to sea.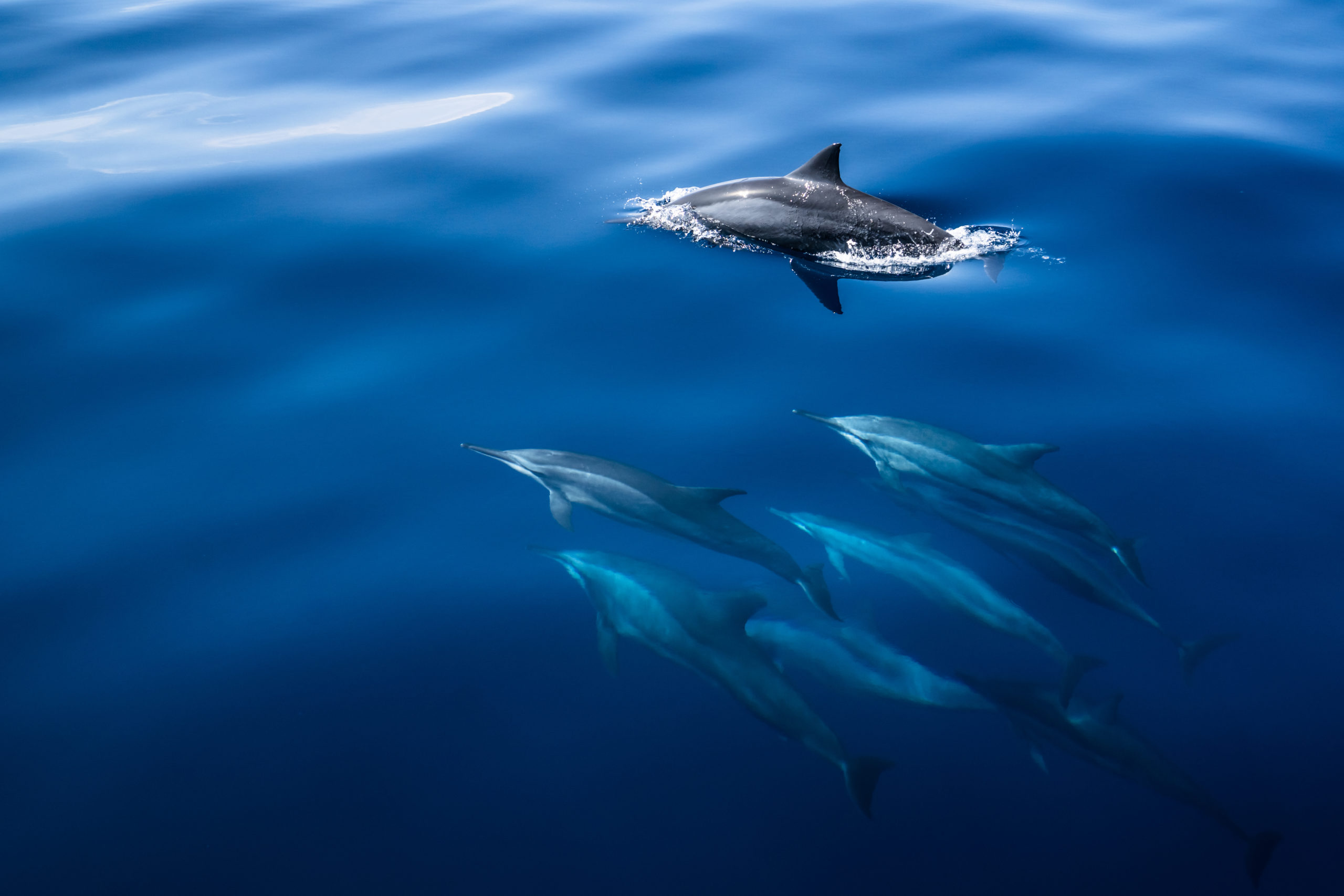 BOOKING YOUR WHALE WATCHING EXCURSION IN SRI LANKA
You can ask your tour planner or tour guide to arrange this activity for you, or you could also explore the options offered by various excursion organizers on location.
Booking your whale watching excursion is not necessarily difficult, as there are several operators who run whale watching tours. The average cost of an excursion is between USD45 – USD60 for adults and about half that for children. This usually includes refreshments on board the vessel. When you choose a company for your whale watching tour, make sure you select one that is ethical and responsible. If you are booking your tour independently, we recommend that you check the reviews of the company before making your decision.
An excursion would often commence in the early morning and last about four hours. Of course, this can vary depending on the weather conditions and how rough the waters are. If you are prone to seasickness, it is advisable to take the necessary medication along. The early morning ocean breeze can get rather chilly, so it would be prudent to carry a jacket.
❂ Useful Tips
It is recommended that you choose an experienced and reputed tour operator for the excursion. You don't want to patronise a business that does not follow sustainable and environmentally friendly practices.
It is also best to inquire on the breakdown of the services and costs before you book your excursion.
Remember to carry your camera, sunglasses, a hat and an extra layer of clothing if the early morning wind gets too chilly. Don't forget to lather on the sunscreen.