Ayurveda

in Sri Lanka

Experience healing of the body, mind, and spirit in splendid Sri Lanka

Ayurveda is not just a wellness trend that has been appropriated by those touting expensive spa treatments. Instead, it is a type of alternative medicine that has historic roots in the Indian subcontinent, and dates back at least 5,000 years. The meaning of the word Ayurveda can simply be explained as – the knowledge of life. It is believed that this knowledge was passed on from the gods to sages, and then to human physicians, who used it to help heal and tend to the sick.

AYURVEDA IN ANCIENT SRI LANKA

In Sri Lanka, the earliest references to Ayurveda are associated with Ravana, a prehistoric king who is believed to have been the ruler of Lanka. Ravana is considered to have been a great physician who was well versed in Ayurveda medicine. Evidence unearthed from prehistoric burial sites in the cultural triangle indicates that the old inhabitants of the island may have indeed practised Ayurveda.

Furthermore, the old texts of Mahavamsa and Chulavamsa, on which much of the ancient history of Sri Lanka is based, convey that many ancient kings were committed to developing the practice of Ayurveda in the country. In Sri Lanka, the practice of Ayurveda attempts to balance the three bodily elements of doshas – vata, pitta, and kapha. According to Ayurvedic practices, a balance in the doshas results in good health, while an imbalance results in illness.

THE REVIVAL OF AYURVEDA

The popularity and significance of Ayurveda waned with the arrival of European colonizers and western medicine in the 16th century. However, the practice of Ayurveda is very much alive in Sri Lanka today. It has been rejuvenated, thanks to a global interest in alternatives to western medicine, which has led many Ayurvedic treatment centres to open in Sri Lanka. The practice of Ayurveda is governed by the Department of Ayurveda, under the purview of the Ministry of Health, Nutrition and Indigenous Medicine.

THE DIFFERENCE BETWEEN AYURVEDA TREATMENTS & AYURVEDA MASSAGES

These Ayurvedic treatment centres offer a wide range of treatment options to help manage certain medical conditions. However, they should not be confused with spas that offer Ayurveda massages. Ideally, a qualified Ayurvedic doctor will examine you and develop a diagnosis of your health status and identify any conditions you may have. Ayurveda is not a quick fix treatment plan. It takes considerable effort to prepare Ayurveda potions, oils, and ointments using herbs and ancient knowledge. The treatments usually take time to administer and results may not be seen immediately. However, it is indeed a great method of alternative treatment and many patients have had success in curing or managing health issues.

Sri Lanka has a number of Ayurveda hospitals and resorts that offer extended treatment plans. This includes helping you change your lifestyle, in addition to administering potions and oil therapies. These treatment plans can last anywhere from three days to three months. Ayurveda Spas, on the other hand, offer more short-term treatments such as Ayurvedic massage therapies, steam baths, and fomentation, which typically last a few hours.

Sri Lanka is a great place to experience Ayurveda treatments, where you will learn about your body, learn to balance its main elements, learn to pay attention to what you eat, and learn how to use meditation to manage stress and tension. The end goal is to equip you to live your best life.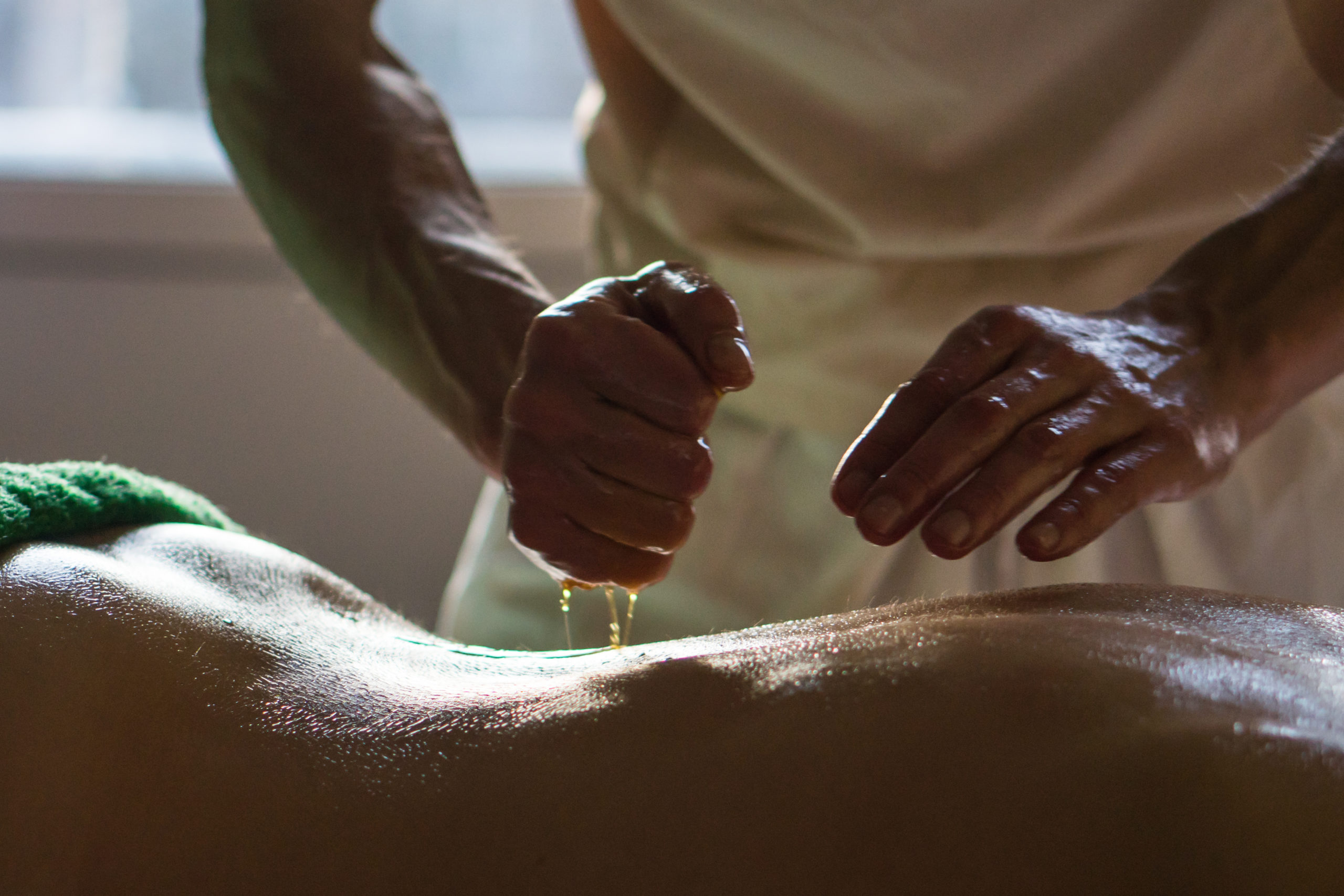 AYURVEDA HOTELS AND RESORTS
As mentioned before, Ayurveda has a history of more than 5,000 years and has been passed down the generations. Many historic sites in Sri Lanka indicate that there were centres established to treat the sick using this ancient method. The island's Ayurvedic heritage lives on with many hospitals and resorts being dedicated to the practice even today.
Ayurvedic treatments have been known to help manage several health problems, such as hypertension, obesity, diabetes, fatty liver to name a few. It should be noted, however, that Ayurveda is not a long-term treatment plan. It takes commitment and time to administer treatment to see results.
Ayurveda treatment is not just confined to a hospital or resort as well. It is something that has to be practised even at your own home, for it to be truly effective. The Doctors and therapists who work with you will teach you how to continue certain practices and make lifestyle changes when you return home. Make a positive change in your life, and consider a long-term treatment plan at one of the reputed hospitals and resorts listed here.
AYURVEDA SPAS
One of the best ways to achieve a sense of relaxation and bliss is by experiencing authentic Ayurveda spa treatments, which are easy to find in Sri Lanka. Treatments such as massages, baths, and fomentations, borrow from Ayurvedic principles and practices to create spa experiences that help you relax. Many spas have developed their own Ayurvedic oils, ointments and creams that have become popular among visitors to the island. Be mindful when you are selecting an Ayurveda spa to visit, as some are not as authentic as you would like.See our list of recommendations.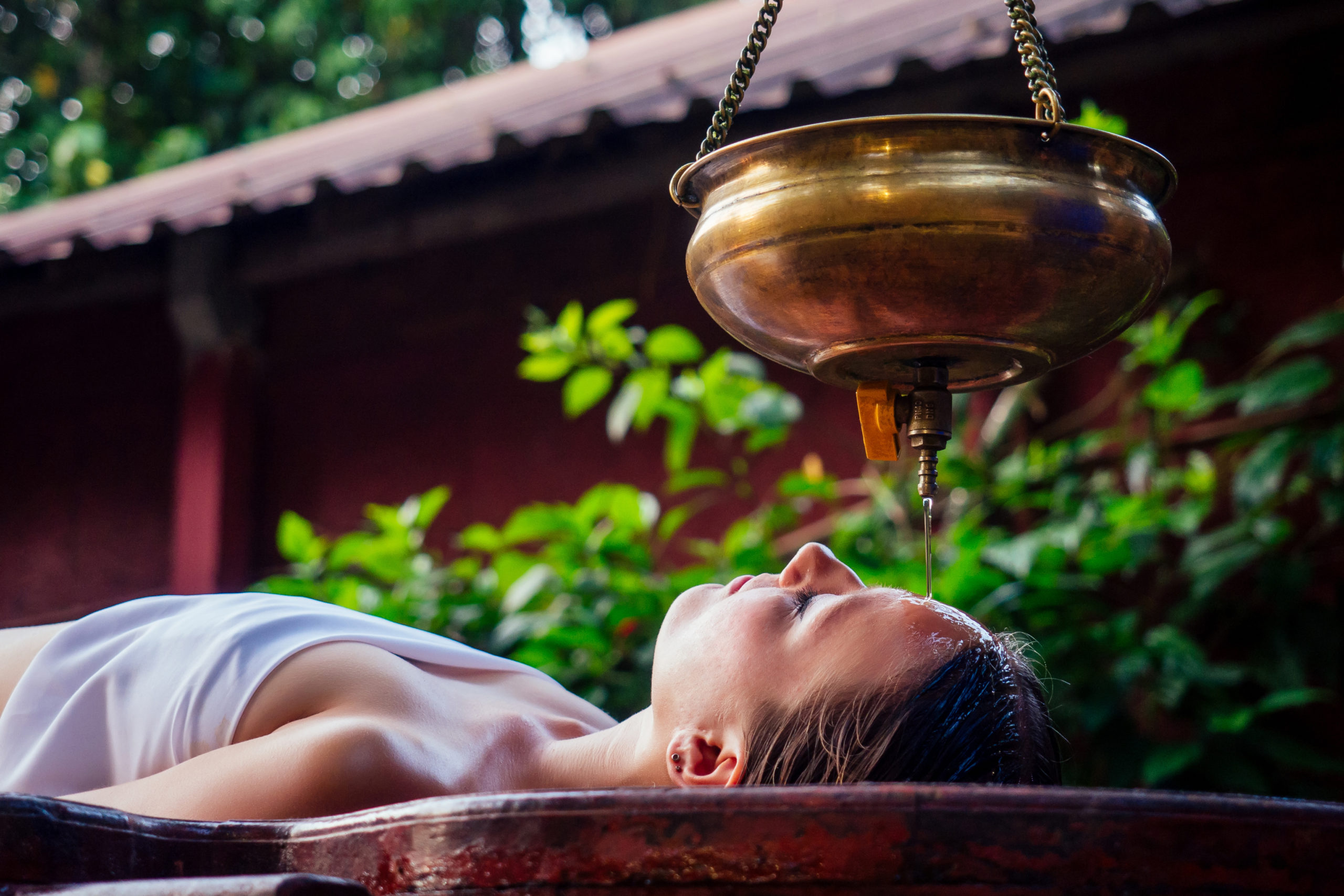 HOW TO ORGANISE AN AYURVEDIC GETAWAY
Organising a comprehensive Ayurvedic getaway is very simple. Select resort or treatment centre, based on our recommended list, or on information you have received from credible sources. It is advisable to choose one that is in a location you wish to visit. Most centres and resorts have their package details published on their websites, so this should help you choose the type of treatment you want. You can always get in touch with them and ask for a customised option, should you so wish.
Once you have found the right package, all you have to do is book your dates and do the necessary transactions. And just like that, your Ayurvedic getaway is planned!
❂ Useful Tips
Since there are many Ayurvedic centres and resorts around the island, it makes sense to select one that is located somewhere you always wanted to visit.
Be open-minded to the different aspects of treatment so that you will have an authentic experience. It would help to do some reading on the many benefits of Ayurveda before you arrive at the centre.
Be cooperative, as the Ayurvedic doctors and practitioners may ask you about certain allergies and medical history to avoid any complications during the treatments.